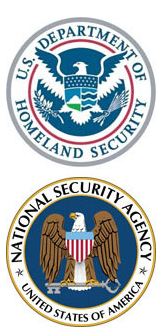 July 8, 2008 - The National Security Agency (NSA) and the Department of Homeland Security (DHS) have announced that the University of Pittsburgh is designated as a "National Center of Academic Excellence in Information Assurance Research" for the years 2008 – 2013. This designation was bestowed at a ceremony on June 4, 2008 at the annual conference of the Colloquium for Information Systems Security Education at the University of Texas at Dallas. Pitt is one of 23 such National Centers; this honor recognizes the quality of the School of Information Sciences' Information Assurance and Security curriculum and research program. Ronald L. Larsen (Dean) and James Joshi (lead faculty for the Security Assured Information Systems Track of Study) were present at the designation ceremony.
The National Centers of Academic Excellence in IA Research (CAE-R) Program was launched in September 2007 by the NSA and DHS to support research that will build the nation's capacity for robust IA technology and the ability to respond to a catastrophic event. The CAE-R program recognizes schools that foster an IA research focus in both curriculum, as well as labs. Universities designated as Centers of Academic Excellence in Information Assurance Education and Centers of Academic Excellence in IA Research are eligible to apply for scholarships and grants through both the Federal and Department of Defense Information Assurance Scholarship Programs.
The Security Assured Information Systems (SAIS) tracks of study, offered in the graduate programs in both Information Science and Telecommunications, are key to the designation as a Center. The SAIS tracks focus on the design and development of secure networked information systems; the deployment, management and maintenance of networks, systems and IT infrastructures; and the evaluation and certification of the security of systems and software. The curriculum is also certified by the Committee on National Security Systems (CNSS) as meeting all five of the national standards for Information Assurance (IA) education. Currently, there are only 12 institutions that have all five certifications.