LERSAIS is host to a Seminar Series that brings researchers and practitioners to Pittsburgh to share emerging developments and research in the area of Information Assurance. The field of Cyber Security faces new challenges and demands on a daily basis and these seminars serve to keep students, faculty, and business leaders abreast of issues in both the laboratory and industry.
Professionals and investigators who would like more information on this series, or have an idea for a topic, are invited to contact Prof. James Joshi.
The seminars are open to all. Check out our upcoming presentations.
Fall 2015
Dr. Fred Schneider
Blueprint for a Science of Security
Dr. Stuart Rubin
Achieving Cybersecurity Using Semantic Diversity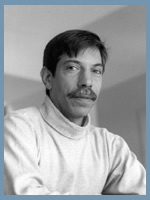 Dr. Fred Schneider
September 11, 2015
"Blueprint for a Science of Security"
LERSAIS Seminar
Speaker: Dr. Fred Schneider
Samuel B. Eckert Professor of Computer Science, Cornell University
Time/Location
2:00 PM, Refreshment reception at 1:30PM
IS Building, 3rd Floor collaboration space
Abstract:
Cybersecurity today is focused largely on defending against known attacks. We learn about the latest attack and find a patch to defend against it. Our defenses thus improve only after they have been successfully penetrated. This is a recipe to ensure some attackers succeed---not a recipe for achieving system trustworthiness. We must move beyond reacting to yesterday's attacks and instead start building systems whose trustworthiness derives from first principles. Yet, today we lack such a science base for cybersecurity. That science of security would have to include attacks, defense mechanisms, and security properties; its laws would characterize how these relate. This talk will discuss examples of such laws and suggest avenues for future exploration.
Biography:
Dr. Fred Schneider is a Samuel B. Eckert Professor of Computer Science at Cornell University, and chair of the department. Schneider currently also serves as the Chief Scientist for the NSF-funded TRUST Science and Technology Center, and on numerous boards and committees.
Schneider's research has focused on various aspects of trustworthy systems-systems that will perform as expected, despite failures and attacks. His early work concerned formal methods to aid in the design and implementation of concurrent and distributed systems that satisfy their specifications. He is author of two texts on that subject. He is also known for his research in theory and algorithms for building fault-tolerant distributed systems. More recently, his interests have turned to system security. His work characterizing what policies can be enforced with various classes of defenses is widely cited, and it is seen as advancing the nascent science base for security. He is also engaged in research concerning legal and economic measures for improving system trustworthiness.
Schneider is a frequent consultant to industry, believing this to be an efficient method of technology transfer and a good way to learn about the real problems. He provides technical expertise in fault-tolerance and computer security to a variety of other firms, including Intel, Lincoln Laboratories, and Riskive. In addition, Schneider has testified about cybersecurity research at hearings of the US House of Representatives Armed Services Committee (subcommittee on Terrorism, Unconventional Threats, and Capabilities), as well as the Committee on Science and Technology (subcommittee on Technology and Innovation and subcommittee on Research and Science Education).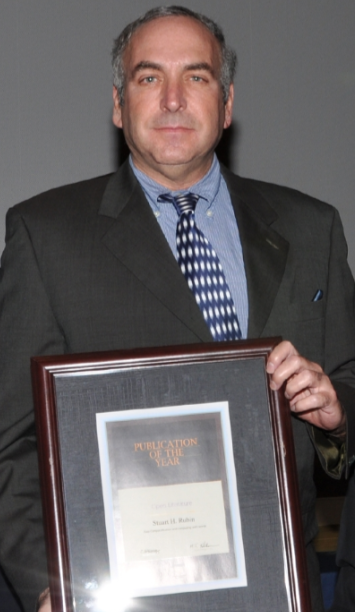 Dr. Stuart Rubin
October 30, 2015
"Achieving Cybersecurity Using Semantic Diversity"
LERSAIS Seminar
Speaker: Dr. Stuart Rubin
Senior Scientist, SPAWAR
Time/Location
2:00 PM
IS Building, 3rd Floor collaboration space
Abstract:
Information reuse and integration is needed to provide our military forces with information dominance. This implies protecting our ever-more complex software systems from infiltration. This, in turn, requires higher-level compilers to make semantic diversity cost effective. This talk will encompass the following topics and provide for a follow-on question-answer session.
What are the major present approaches to cybersecurity based on diversity?
What is randomization, how does it apply to cybersecurity, and what is the role of transformation in achieving it?
Why symbolic heuristics need be acquired and transferred for scalability?
The Semantic Randomization Theorem (SRT) and its implications
Why did the AFs KBSE program fail; and, what needs to be done to make it successful?
Why the need; and, how to make expert systems and expert compilers qualitatively fuzzy?
Heuristic acquisition for outperforming quantum computing
Biography:
Dr. Stuart H. Rubin is a senior scientist at the Space and Naval Warfare Systems Center (SSC) in San Diego, code 71730 (Advanced Concepts & Applied Research). He was previously a tenured associate professor of computer science at Central Michigan University (CMU). He received a Ph.D. in Computer and Information Science from Lehigh University in 1988. He was previously an ONT Post-Doctoral Fellow, at NOSC, for three years. He has over 27 Assigned Navy Patents, over 273 Refereed Publications, and received SSC-PAC's Publication of the Year Awards in 2007, 2009, 2010, and 2011. He is a SIRI Fellow and serves in leadership roles in numerous IEEE technical societies.