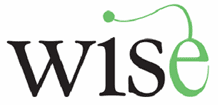 What is WISE?
Web-based Information Science Education (WISE) is a unique and groundbreaking opportunity for Pitt students to take elective online courses from other ALA-accredited programs. Leading schools in the information field (see list below) have gone outside the classroom to extend their reach to broaden the online educational opportunities for students. The WISE consortium uses advanced technology as a means to enrich one's education and foster relationships among students, faculty and universities.
WISE Global Classroom: PowerPoint presentation
Participating Institutions in WISE:
| | |
| --- | --- |
| Long Island University | University of Illinois at Urbana-Champaign |
| Manchester Metropolitan University | University of Maryland |
| Rutgers University | University of North Carolina-Chapel Hill |
| San Jose State University | University of Pittsburgh |
| Simmons College | University of Texas at Austin |
| Syracuse University | University of Western Ontario |
| University of British Columbia | Victoria University of Wellington |
Why be a WISE student?
Students have the opportunity to access distance education courses through WISE member schools that have met the quality bar in online education. WISE students have increased access to special topics and electives as compared to non-WISE schools.
For example, a student may access courses from a wider base of faculty and research than may be normally available within their home school. A professional who is working on their degree will have greater flexibility in scheduling and have a multitude of options when considering specialized topics. The WISE student will have the ability to select from a wide array of online courses, regardless of their location, and take courses with faculty who are highly regarded in their area of expertise.
Points to consider when selecting a WISE course
What are the starting and ending dates of course?
Does course end "after" Pitt's graduation date?
If so and you are graduating, please do the following to avoid a late fee: call 412-624-5230 or email registration@sis.pitt.edu to make sure you file for graduation for the correct semester.
Is course synchronous or asynchronous?
Is there an on-campus residency requirement?
WISE @ SIS
As a member of the WISE (Web-based Information Science Education) consortium of schools, SIS is pleased to announce the addition of WISE course offerings to MLIS students. These online courses are taught by faculty from WISE host schools using course management systems specific to their environment and academic calendar. You will have the opportunity to take electives of interest at other WISE schools, without having to transfer credits. You must note the varying delivery methods and academic calendars among WISE schools.
WISE Policies and Procedures
Guidelines for University of Pittsburgh Students
YOU MUST REGISTER WITH YOUR ACADEMIC ADVISOR!
Pitt MLIS students have the opportunity to select from a wide array of online courses, regardless of their location. Approval for all students taking WISE courses rests with their home school. MLIS academic advisors must evaluate each student's qualifications according to the following guidelines because there are a limited number of spaces available in WISE courses.
Student MUST meet with advisor to discuss the possibility of taking a WISE course
Student agrees to the course parameters of the host institution including course management tools, grading, dates of term and any required residencies
Course is appropriate to the student's plan of study
Student must have completed at least four (4) of the core area courses from SIS with a QPA of 3.5 (or have advisor's approval)
Student has access to technology necessary for completion of course
Student has technical knowledge to complete course successfully
Student is fluent in English
Student may take up to six (6) elective credits in the WISE Consortium

Student will enroll for a Special Topics (LIS 2970) course through Pitt

Student may NOT substitute any WISE course for a core requirement
Steps for Enrolling in a WISE Course
Explore the WISE website at http://www.wiseeducation.org. Log in with username WISE and password SIS. Select the semester you are interested in from the drop-down box. Then click on the "View Classes" button. Click on "View Details" in green text on the right side to bring up comprehensive information about each class.
Meet with academic advisor to discuss enrollment and fill out WISE Online Course Agreement Form.
To enroll, go to http://www.wiseeducation.org and log in with same username and password
Select the Semester you are interested in from the drop-down box. Then click on the "View Classes" button.
Click on "View Details" in green text on the right side.
Click "Request Enrollment in This Class!" on the class detail page. This will take you to a simple form..
When you complete the form, a request ticket will be opened up for you by the WISE website. The WISE coordinator will facilitate the enrollment process and give you updates via email whenever there is a change in the status of your request.
Make sure you remember to Logout by clicking on "Logout" in green text in the upper right.
After the advisor approves the student's request to take a WISE course, the request must come to Sue Alman (place enrollment form in her mailbox) to be submitted to WISE. The student will be accepted by WISE if space is available.
WISE courses available for Spring 2009 Term:
Advanced Business Information Services
from The University of Illinois View Details | Enrollment Report

LIS 590AC
Spring 2009

LIS 2970

3 Full Course

Cataloging & Classification II
from The University of Illinois View Details | Enrollment Report

LIS 577
Spring 2009

LIS 2970

3 Full Course

Distributed Collaboration and Emerging Technologies
from Syracuse University View Details | Enrollment Report

IST 500
Spring 2009

LIS 2970

3 Full Course

Evidence-based Library and Information Practice
The University of North Carolina at Chapel Hill View Details


Spring 2009

LIS 2970

3 Full Course

Gay, Lesbian, Bisexual, Transgender, Intersex, and Queer/Questioning (GLBTIQ) Resources and Services
from San Jose State University View Details | Enrollment Report

Libr220
Spring 2009

LIS 2970

3 Full Course

Higher Education and Information Professionals
from The University of Illinois View Details | Enrollment Report

LIS 590HE
Spring 2009

LIS 2970

3 Full Course

Human Information Interactions
from The University of North Carolina at Chapel Hill View Details | Enrollment Report

INLS 500
Spring 2009

LIS 2970

3 Full Course

Information Sources & Services in the Sciences
from The University of Illinois View Details | Enrollment Report

LIS 522
Spring 2009

LIS 2970

3 Full Course

Legal Issues for Library and Information Managers
from The University of Wisconsin - Milwaukee View Details | Enrollment Report

L&I SCI 862
Spring 2009

LIS 2970

3 Full Course

Legal Resources
from The University of Illinois View Details | Enrollment Report

LIS 530G
Spring 2009

LIS 2970

3 Full Course

Music Librarianship and Bibliography
from The University of Illinois View Details | Enrollment Report

LIS 530A
Spring 2009

LIS 2970

3 Full Course

New Directions in Academic Libraries
Syracuse University
Spring 2009
LIS 2970
3 Full Course

Services to Racially and Ethnically Diverse Communities
from San Jose State University View Details | Enrollment Report

Libr275
Spring 2009

LIS 2970

3 Full Course

Strategic Planning in an Info.-Based Organization
from Syracuse University View Details | Enrollment Report

IST 673
Spring 2009

LIS 2970

3 Full Course
Archive: WISE courses available for Fall 2008, Summer 2008, Spring 2008, Fall 2007, Summer 2007, Spring 2007, Summer 2006, Spring 2006, Summer & Fall 2005
Full descriptions and course details are available on the WISE website:
www.wiseeducation.org
Login: WISE
Password: SIS