School of Information Science - Hall of Fame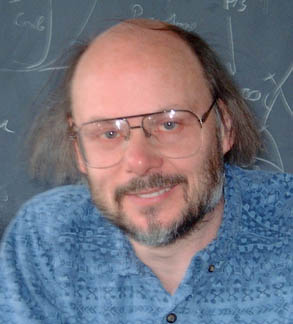 Bjarne Stroustrup

Born:

1950

Field:

Computer science; programming languages

Focus:

Developed the C++ object-oriented programming language.

Country:

Denmark

Era:

1990 to present
Bjarne Stroustrup is the inventor of the C++ programming language. C++ is an object-oriented descendant of the popular C programming language. C++ is in turn the direct ancestor of the Java programming language.
Stroustrup developed the C++ language while at Bell Laboratories (where the C language was also developed), where he was employed full time until 2002. He is currently a professor in the computer science department at Texas A&M University. He has received many awards and honors, and is currently a fellow of Bell Labs, AT&T, and the Association for Computing Machinery.
Stroustrup received his master's degree in mathematics and computer science from the University of Aarhus in his native Denmark in 1975 and his Ph.D. in computer science from Cambridge University in 1979.
Related Links
www.cs.tamu.edu/people/faculty/bs
www.research.att.com/~bs/homepage.html
Bibliography
en.wikipedia.org/wiki/Stroustrup