School of Information Science - Hall of Fame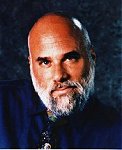 Roger C. Schank

Born:

1946

Field:

Cognitive science; natural language; artificial intelligence

Focus:

Focused research on learning and perception, knowledge representation, learning science, and artificial intelligence.

Country:

United States

Era:

1970 to 1989
Roger Schank has devoted his career to the fields of natural language and cognitive psychology. With his focus on learning and perception, his insights propelled the study of language a step further in 1970, when he proposed a scheme for reducing all English-language verbs to a set of eleven acts. The development of the MARGIE and SAM language translation programs made significant strides in machine translation of human language, the latter having optimized its predecessor with the introduction of scripts as the basis of a general plan for a series of actions.
Schank's further development of conceptual dependencies, scripts, memory organization packets (MOPs), and thematic organization packets (TOPs) contributed to advancements in understanding of knowledge representation and case-based reasoning. These concepts led Schank to further investigations in artificial intelligence and the development of computers with cognitive capabilities. He has been heavily involved in the transfer of learning solutions and artificial intelligence from the classroom to the real world.
Schank is a prolific writer, having authored more than a dozen books and over 125 articles in various fields of study. He taught at Yale, where he served as head of the Computer Science Department and director of the Yale Artificial Intelligence Project. Following subsequent research and teaching positions in Europe and at Stanford University, he went on to found the Institute of the Learning Sciences at Northwestern University, where he also held faculty positions in the schools of computer science, psychology, and education. He is currently a distinguished career professor in the school of computer science at Carnegie Mellon University, where he is heavily involved in establishing e-learning curricula and serves as Chief Educational Officer of their West Coast Campus.
Roger Schank received a Ph.D. in Linguistics from the University of Texas. He has founded multiple related corporations, including Cognitive Systems, CompuTeach, Cognitive Arts, and Socratic Arts. He is a popular speaker and has developed teaching curricula for many major corporations. He is fellow of the AAAI, founder of the Cognitive Science Society, and co-founder of the Journal of Cognitive Science.
Related Links
www.cognitivesciencesociety.org
Bibliography