School of Information Science - Hall of Fame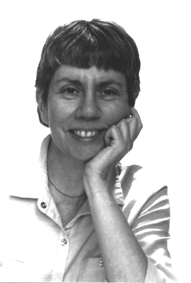 Eleanor Rosch

Born:

1938

Field:

Cognitive science; cognitive psychology

Focus:

Conducted innovative research into categorization, linguistics, and mental representation of objects and concepts.

Country:

United States

Era:

1970 to 1989
Eleanor Rosch is known for her innovative research in the fields of cognitive science and psychology, where she has focused on categorization, linguistics, and mental representation of objects and concepts. Rosch saw categorization as a central issue of cognitive science. She established research paradigms for demonstrating several aspects of cognitive psychology. She is perhaps best known for determining how good an example of a category a member is thought to be.
A basic tenet demonstrated by Rosch's experiments is that people classify an everyday object or experience less on abstract definitions than on what they regard as the best representation of the appropriate category. For example, a robin is considered a much better prototype for the concept of a bird than is a chicken or an ostrich. Her findings led Rosch to develop a hierarchy of basic, superordinate, and subordinate categories that "provide maximum information with the least congitive ability."
Rosch has also devoted a great deal of study to cross-cultural psychology and Eastern psychology, as well as linguistics and the application of categories to meaning and understanding in language. She extended her conclusions by theorizing that members of different cultures tend to categorize similar objects in similar ways, arguing that basic objects transcend cultural differences and individual mental representations of them.
Rosch received her Ph.D. from Harvard University in 1969. She is currently a professor in the Psychology Department at the University of California, Berkeley, where her research interests include cognition, concepts, causality, thinking, memory, and cross-cultural, Eastern, and religious psychology. Her most recent research focuses on wisdom awareness and the implications of primary knowing for cognitive science and everyday life.
Related Links
Bibliography