School of Information Science - Hall of Fame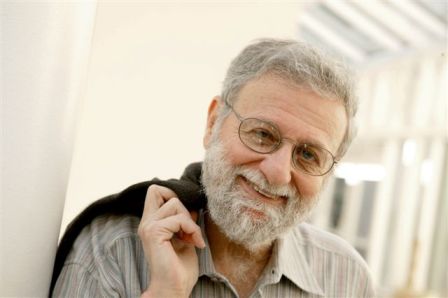 Donald A. Norman

Born:

Unknown

Field:

Human-centric design; cognitive psychology

Focus:

Self-proclaimed "user advocate" for the design of products that are both aesthetically pleasing and effective.

Country:

United States

Era:

1990 to present
Donald A. Norman calls himself a "user advocate." Business Week calls him a "cantankerous visionary," cantankerous in his quest for excellence. Upside Magazine named him one of the "Elite 100" for 1999. Dr. Norman brings a unique mix of the social sciences and engineering to bear on everyday products. Although is a strong advocate of human-centered design and simplicity and perhaps best known for his book, "The Design of Everyday Things," Norman works to ensure that products appeal to the emotions as well as to reason. "The well-rounded product," says Norman, "will enhance the heart as well as the mind, being a joy to behold as well as to use."
Dr. Norman is also Professor of Computer Science and Psychology at Northwestern University and Prof. Emeritus of both Cognitive Science and Psychology at the University of California, San Diego, former Vice President of the Advanced Technology Group, Apple Computer and an executive at Hewlett Packard. He was President of the Learning Systems division of Unext, a leader in online education. He is a fellow of the Association for Computing Machinery, Human Factors & Ergonomics Society, the American Psychological Society, the Cognitive Science Society, and the American Academy of Arts and Sciences. He has received an honorary degree from the University of Padua (Italy) and the "Lifetime Achievement Award" from SIGCHI, the professional organization for Computer-Human Interaction and the 2002 Mental Health award for contributions to Business from Psychology Today.
Dr. Norman is the author of "The Design of Everyday Things," "Things That Make Us Smart," and "The Invisible Computer," a book that Business Week has called "the bible of post-PC thinking." His newest book, "Emotional Design: Why we love (or hate) everyday things," emphasizes that products must please and delight, not just perform. Heart and mind combine to make products joyful, pleasurable, and emotionally satisfying.
Related Links
Bibliography