School of Information Science - Hall of Fame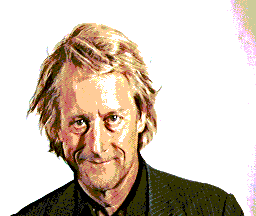 Theodor H. Nelson

Born:

1937

Field:

Information science; human-centric design

Focus:

Visionary who created Project Xanadu for interactive media and network publishing. Coined the phrase "hypertext."

Country:

United States

Era:

1970 to 1989
Theodor Holm (Ted) Nelson, the father of the word "hypertext," is also the creator of Project Xanadu and of interactive media and network publishing. He postulated and started planning for the network, deriving a number of words current in the computer field, including "image synthesis," "technoid," "dildonics," "transclusion," and "electronic visualization." He is the author of numerous books and articles.
While the World Wide Web may owe much of its inspiration to Project Xanadu, Nelson himself is an opponent of the Web, the Internet, XML, and all embedded markup. He continues to work on development of alternative information structures, most notably the ZigZag structure and related technologies.
Nelson is known for such quotes as "The purpose of computers is human freedom," "No one's life has yet been simplified by a computer," and "In 1974, computers were oppressive devices in far-off air-conditioned places; now you can be oppressed by computers in your own living room." He is also fond of the anonymous quote, "If houses were built the way software is built, the first woodpecker would bring down civilization."
Related Links
www.iath.virginia.edu/elab/hfl0155.html
Bibliography