School of Information Science - Hall of Fame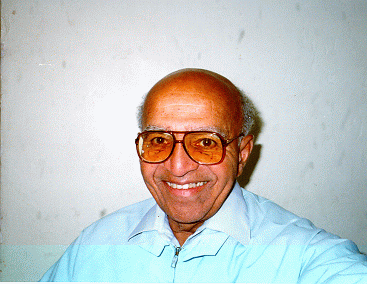 David H. Blackwell

Born:

April 24, 1919

Field:

Statistics

Focus:

Made many important contributions to statistical and information theory.

Country:

United States

Era:

1950 to 1969
David Blackwell's major contributions are to the field of statistics. His main interests are game theory and statistical decisions, Bayesian inference, and information theory.
Blackwell was born in Centralia, Illinois. He earned his A.B. in Mathematics in 1938 and his Ph.D. in 1941, both from the University of Illinois. He was a post-doctoral fellow at the Institute for Advanced Study from 1941 to 1943. After instructorships at Southern University and Clark College, Blackwell joined the faculty of Howard University in 1954. In 1964 he was appointed professor of statistics at the University of California at Berkeley, where he was chairman of the Statistics Department for many years.
In 1965 he was named to the National Academy of Sciences, and he is a member of the American Academy of Arts and Sciences. His book "Theory of Games and Statistical Decisions" is a classic in the field.
David Blackwell retired from the University of California at Berkeley as a distinguished professor of mathematics and statistics. He lives in Berkeley, California, where he is still active as a scholar.
Related Links
Bibliography
www.maa.org/summa/archive/blackwl.htm
www-gap.dcs.st-and.ac.uk/~history/Mathematicians/Blackwell.html